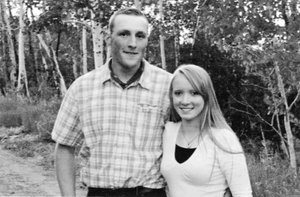 Johnson and Huntington
Levi Johnson, of Craig, and Justine Huntington, of Arco, Idaho, are getting married Saturday, Sept. 1, 2012. The wedding will be in Mackay, Idaho. The couple will reside in Craig.
DeClue and Croteau
Rodney and Linda DeClue, of Rawlins, Wyo., are pleased to announce the engagement of their daughter, Tiffany Nicole DeClue, to Paul Wilfred Croteau, IV, the son of Jennie Martin, of Douglas, Wyo., and Paul Croteau, III, of Pueblo. The wedding will take place at 8 a.m. Saturday at Faith Lutheran Church at 580 Green St. in Craig, where the couple resides. A reception will follow in the Faith Lutheran banquet hall.