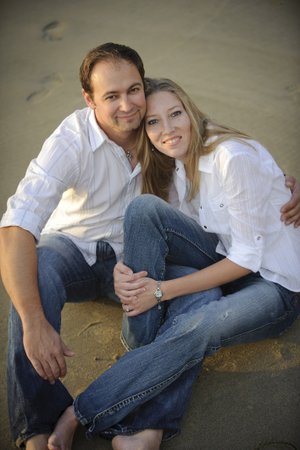 Hunt and Holman
Phyllis Hunt, of Craig, and Debbie Holman, of Bakersfield, Calif., announce the engagement of their children, Cassandra Hunt and Jesse Holman. Cassandra, a 1997 Moffat County High School graduate, is a pilot/technical writer for General Atomics. She graduated from Embry-Riddle Aeronautical University in 2002. Jesse is an avionics technician for General Atomics. He graduated from Mojave High School in 1997. The couple resides in Apple Valley, Calif., and is planning an April 29, 2011, wedding in Fallbrook, Calif.
Crawford and Uzabeaga
Rick and Barbara Crawford, of Perth, western Australia. and formerly of Craig, and Kylie Bailey and Troy Adsett of Brisbane, Queensland, announce the engagement of their children, Michael Crawford and Brittany Uzabeaga. Michael is a 2008 graduate of Western Cape College, Weipa, Queensland. He is currently studying civil engineering at Queensland University of Technology in Brisbane.   Brittany is a 2010 graduate of Ferny Grove Academy, Brisbane, Australia. The couple plan to make their home in Salt Lake City.