Engagement
Copeland and Pershall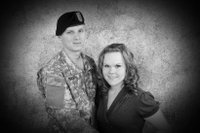 Clay and Cathy Copeland, of Craig, and Tony and Shelia Pershall, of Rifle, announce the engagement of their children, Jessica Ryan Copeland and Shelby Pershall.
Jessica is a 2008 Coal Ridge High School graduate. Shelby is a 2008 Rifle High School graduate.
The couple lives in Parachute.
They are planning a May 5, 2012 wedding in Avery Island, La.