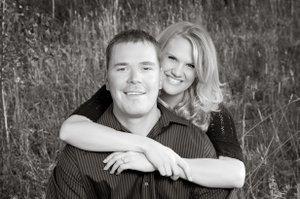 Jones and Giedd
Jennifer Christine Jones, daughter of Dennis and Denise Jones, of Craig, and granddaughter of Lucille Theis, of Craig, and Russell Richard Giedd, son of Larry and Brenda Giedd, of Oacoma, S.D., and grandson of Dewayne and Lucille Liferman, of Chamberlain, S.D., announce their engagement. Jennifer is a 2003 Moffat County High School graduate and she attended Western State College in Gunnison. She was a full-time preschool teacher for the Moffat County School District, as well as owner of and teacher for the Just Dance dance company in Craig. Russell is a 2002 Chamberlain High School graduate and attended Mitchell Tech, earning a degree in power lineman training. He is now a journey power lineman for Western Area Power Administration in Craig. The couple is planning a July 31, 2010, wedding at Cedar Shore Resort in Chamberlain, S.D.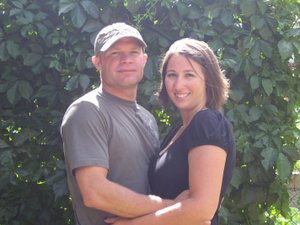 Robinson and Petrillo
Dallas Robinson and Angie Petrillo invite friends and family that have shared in their lives throughout the years to their wedding, which is scheduled for 4 p.m. Saturday, June 19, 2010, at the Routt County Fairgrounds Exhibit Hall in Hayden. The reception will take place at the same location. There will be a potluck-style dinner immediately following the ceremony. Dancing and continued celebration will begin around 7 p.m.