Mohl
Kenneth and Valerie Pfifer, Gary and Kenya Morse, and the family of Jonathon Mohl, announce the wedding of their children, Misty and Jon, on May 23, 2010, in El Paso, Texas.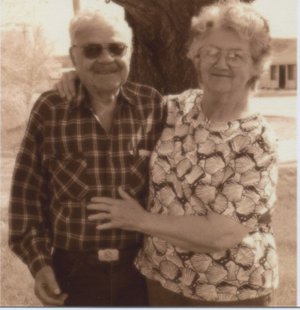 (Carter) Brown and Brown
Gerald and Beulah (Carter) Brown were married May 19, 1960. Their children, grandchildren and great-grandchildren invite the public to celebrate their golden anniversary from 2 to 6 p.m. Saturday at the Lutrell Barn near the Moffat County Fairgrounds in Craig.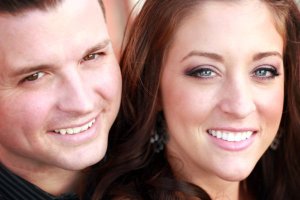 Grant and Flaherty
Jim and Jane Ann Grant, of Farmington, N.M. and formerly of Craig, announce the engagement of their daughter, Amanda Joi Grant, to Shaun Christopher Flaherty, of Denver. Shaun is the son of Thomas and Tammy Flaherty, of Denver. Mandy is self-employed, works at Trendy Hair Spa and is an educator for HairUwear. Shaun is employed with Pacific Pulmonary as a sales representative. Mandy and Shaun met at Mesa State College in Grand Junction. Shaun and Mandy will marry July 31 in a destination wedding on Sanibel Island, Fla.
Oxley and Currie
Kevin Oxley, son of Jay and Dotty Oxley of Craig, and Christina Currie, daughter of Tom and Stacey Mathers of Craig, are pleased to announce their engagement. The couple will wed July 10, 2010, along Elkhead Creek. A reception at the Moffat County Pavilion will follow the ceremony. Both the bride- and groom-to-be are graduates of Moffat County High School. Currie is the executive director of the Craig Chamber of Commerce. Oxley is employed by TLC Carpet One Floor and Home.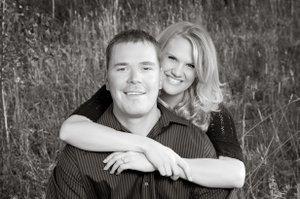 Jones and Giedd
Jennifer Christine Jones, daughter of Dennis and Denise Jones, of Craig, and granddaughter of Lucille Theis, of Craig, and Russell Richard Giedd, son of Larry and Brenda Giedd, of Oacoma, S.D., and grandson of Dewayne and Lucille Liferman, of Chamberlain, S.D., announce their engagement. Jennifer is a 2003 Moffat County High School graduate and she attended Western State College in Gunnison. She was a full-time preschool teacher for the Moffat County School District, as well as owner of and teacher for the Just Dance dance company in Craig. Russell is a 2002 Chamberlain High School graduate and attended Mitchell Tech, earning a degree in power lineman training. He is now a journey power lineman for Western Area Power Administration in Craig. The couple is planning a July 31, 2010, wedding at Cedar Shore Resort in Chamberlain, S.D.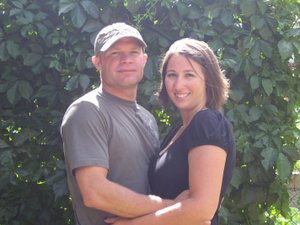 Robinson and Petrillo
Dallas Robinson and Angie Petrillo invite friends and family that have shared in their lives throughout the years to their wedding, which is scheduled for 4 p.m. Saturday, June 19, 2010, at the Routt County Fairgrounds Exhibit Hall in Hayden. The reception will take place at the same location. There will be a potluck-style dinner immediately following the ceremony. Dancing and continued celebration will begin around 7 p.m.