Wedding
Grinolds and Voyek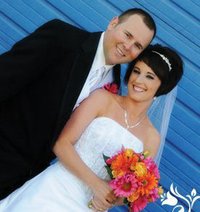 Kayloni Grinolds, of Craig, and Tyson Voyek, of Steamboat Springs, were married June 19, 2010, in Mesquite Nev.
Kayloni is the daughter of Kelly and Regina Grinolds and Cindy Biskup, and Tyson is the son of Jeff Voyek and Kim Johnson. Bridesmaids were Mandy Hanel, Adriane Zachary and Natalie Biasi. Groomsmen were Corey Voyek, Adam Grimes and Ryan Dingle. The couple resides in Mesquite.
Wedding
Smalley and Voyek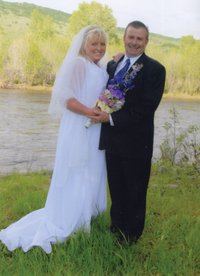 Jeffrey Voyek and Diana Smalley were married June 26, 2010, on a beautiful summer afternoon in the lower Elk River Valley of Steamboat Springs.
Jeff is the son of Donna Voyek and the late Bill Voyek, of Ord, Neb. Diana is the daughter of Merrill Smalley, and the late Florine Smalley, of Coralville, Iowa.
The ceremony and reception were held outdoors at the Dorr family's Tree Pasture along the lower Elk River. Officiating the ceremony was Larry McCoy, of North Routt County. Groomsmen were friends of the bride and groom, Alex Rogger, of Steamboat, and Mark Gehrman, of Lake Havasu, Ariz. Bridesmaids were childhood friends of the bride, Vicki Berens, of Marietta, Ga., and Pam Wilson, of Cedar Rapids, Iowa. Bridal attendant was friend of the bride Sharon McFall, of Fort Collins. Flower girl was Kayden Grinolds, daughter of Regina and Kelly Grinolds, of Craig. All the beautiful flowers were created by Paige Roberts, friend of the bride.
Jeff and Diana were blessed with many loving friends and family members attending the joyous event. The couple will continue to live in Steamboat. A honeymoon is planned for summer 2011 to Europe or Alaska.