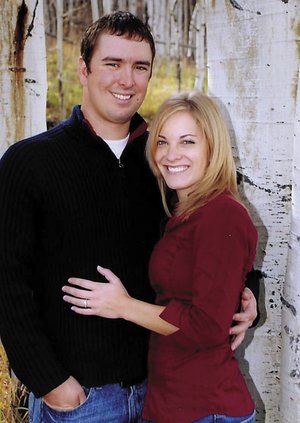 Lambrecht and Grant
Lanny and Janice Lambrecht, of Craig, announce the engagement of their daughter, Leah Renae Lambrecht, to Tyson James Grant, son of Denny and Shari Grant, of Greenville, Ill. Leah Lambrecht is a 2005 Liberty Christian Academy graduate and will graduate in May from Colorado Northwestern Community College with an associate registered nurse degree. Tyson Grant is a 2002 graduate of Greenville High School and is a natural gas plant operator with Enterprise Operating Products L.P. in Rio Blanco County. The wedding will take place June 20 at the bride's grandparents homestead, The Tutt Ranch, in Hayden.
Baird and Grandbouche
Ralph W. Baird, of Craig, and Barbara K. Grandbouche, of Grand Junction, were married Jan. 30, 2009, in Grand Junction by Judge Brian Flynn. They honeymooned on the Coral Princess on a cruise to the Panama Canal. They will make their home in Craig and Grand Junction.