Wedding
Talbot and Woolard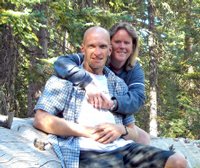 Cheryl Talbot, from Golden, and Steven Woolard, from Folkston, Ga., were married Sept. 26, 2008, in St. Mary's, Ga. The Rev. Ernest Bailey officiated the private ceremony, which was held on the waterfront at sunset with family and friends.
A reception followed in St. Mary's.
The bride is the daughter of John Talbot and Carolyn Jones.
The groom is the son of Louis and Sharon Woolard.
After a honeymoon trip to Amelia Island Plantation, Fla., the couple is at home in Craig.