Wedding
Gaines and Ward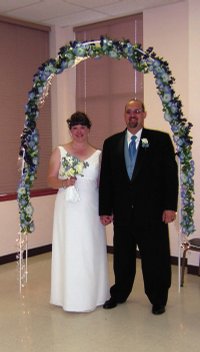 Charles and Judy Hutchison, of Craig, announce the marriage of their daughter, Susan Gaines, to Michael Ward, son of Joyce Cole and Alvin Ward, of Springfield, Mo.
The couple wed June 7 in Springfield in a ceremony officiated by Victor Ward, Michael's uncle.
Michael's sister, Tricia Yim, served as Susan's matron of honor, and his brother, Steven, was his best man. Susan's son, Shawn Gaines, was the ring bearer, and her granddaughter, Danika Tate, was the flower girl.
The bride was escorted by her father and given away by her parents.
The couple honeymooned in Springfield and Branson, Mo. They currently reside in Springfield.