Anniversary
Ottens and Counts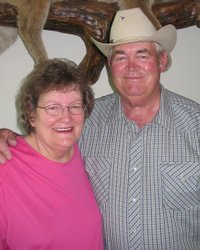 The children of Wesley and Beverly Counts will host an old-fashioned ice cream social to celebrate their parents' 50th anniversary. The family invites everyone to honor the couple's commitment to marriage with them from 2:30 to 6 p.m. Sunday at the picnic area of the Moffat County Fairgrounds.
No gifts are required.
Wesley Counts and Beverly Ottens were married July 12, 1958 in Grand Junction. Wesley is a longtime wheat farmer and Beverly worked with Moffat County social services for 33 years.
Their children include Debbie Counts VanHoorelbeke (deceased), Rhonda Counts Willingham, Linda Counts Duncan and Wayne Counts. They also have five grandchildren.