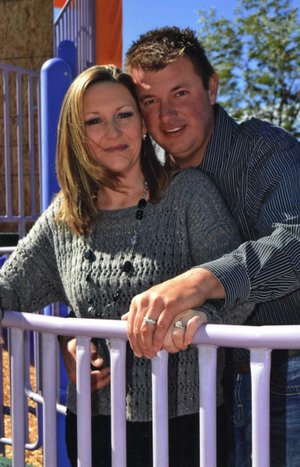 Mathers and Haack
Candice Marie Mathers and Keith Eric Haack, both of Craig, are pleased to announce that they're engaged to be married on June 21, 2014. The bride's parents are Tom and Stacey Mathers, of Craig, and Pat Mathers, of Las Vegas. The groom's parents are James Haack, of Lafayette, Calif., and Charlene Butler, of Baggs, Wyo. The happy couple will tie the knot at Moffat County Fairgrounds with a reception following the ceremony. Candice is attending Colorado Northwestern Community College's cosmetology program. Keith went to Southwestern Louisiana College.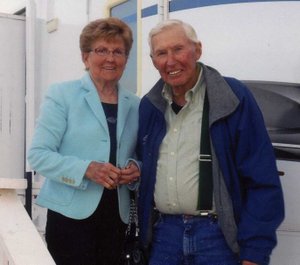 Grinolds
Doug and Vivian Grinolds, of Craig, celebrated their 60th wedding anniversary with a private family dinner and also celebrated with a family reunion in July. Doug and Vivian (Ostdahl) were married Nov. 1, 1953, in Palermo, N.D. They are the parents of Larry (Glendy), Rodney (Jeri), Kelly (Regina), Cindy (Brett) Winder, Keith (Mindy and the late Gary Grinolds. They are blessed with 15 grandchildren and seven great-grandchildren. If you like to send them a card, send it to 115 Big Gulch Ave., Craig, CO 80126.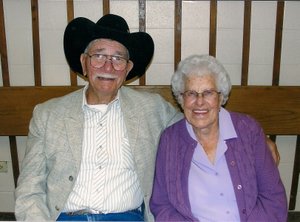 McKune
Bob and Ann McKune celebrate their 70th wedding anniversary Oct. 13, 2013. On this momentous occasion, the McKune family would like Bob and Ann to be showered with cards and remembrances from anyone who has had the good fortune to associate with them during these seven wonderful decades. Please send cards to Robert E. and Ann McKune, 33553 E. Highway 64, Rangely, CO 81648.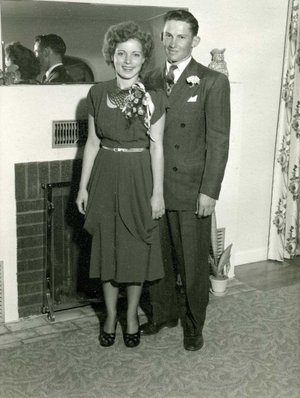 Burley
Congratulations on your 65th wedding anniversary, Glen and Edrie Burley! — From your family! The happy couple was married Sept. 26, 1948.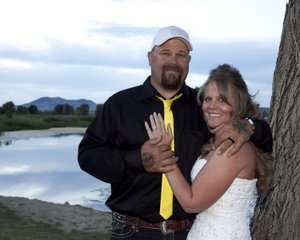 Dschaak
Craig residents RaChell and Jamie Dschaak were married on Aug. 24 at Loudy-Simpson Park. Their reception was held at the Center of Craig, and the happy couple headed to Las Vegas for their honeymoon. Ron and Bonnie Wilson are the parents of the bride, and Jim and Beryl Dschaak are the groom's parents. The bridesmaids were Ashley Fredrickson, Anna Martinez and Amy Spainhower. The groomsmen were Clint Malvitz, Troy Henderson and Shane Krause. The flower girls were Nevada Reno and Rylie Dschaak.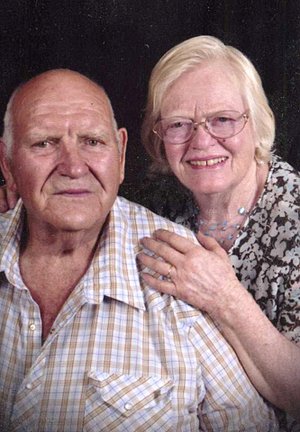 Haggerty
Larry and Paula Haggerty held their 50th anniversary celebration on Sunday, Aug. 25, 2013, at Loudy-Simpson Picnic Area.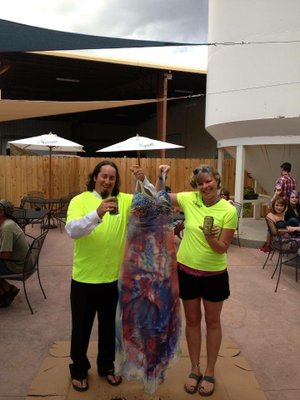 Etzler
Brett and Stephanie Etzler were married Sept. 7, 2013, at the Palisade Wine Country Inn. The happy couple own and operate Carelli's restaurant. They tie-dyed Stephanie's wedding dress and plan to hang it in their restaurant.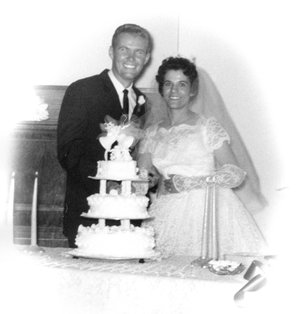 Elliott
Ted and Sharon Elliott will celebrate their 50th anniversary Saturday, Sept. 21, 2013, in Denver at a family luncheon hosted by their children and grandchildren. They were married Sept. 20, 1963, in Craig.
Shaffer
Tracy and Brendin Shaffer will celebrate 11 years of marriage on Sept. 14. They currently live in Caldwell, Idaho.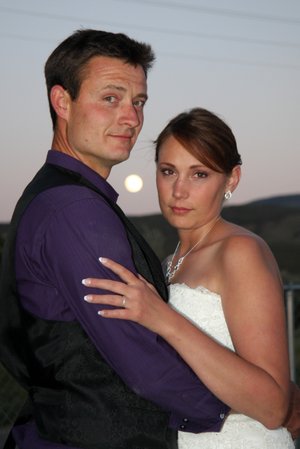 Longwell and Lloyd
Rebekah Alisa Longwell and Jared Khristian Lloyd were united in marriage June 22, 2013, at Ward Lake Reservoir on the Grand Mesa with a reception at the Mesa Community Center. Rebekah is the daughter of Dave and Lori Longwell, of Craig, and Jared is the son of Erik and Penny Lloyd, of Molina. The maid of honor was Rachel Van Tassel and bridesmaids were Bethany Longwell, Hannah Longwell, Kristina Allen and Angela Vesely. The best man was John Lloyd, and groomsmen were Joshua Lloyd, Nicholas Nelson, Bryan Reed and Marlin Etcheverry. Following the wedding, the couple honeymooned in Breckenridge. They will be moving to live in the UK where they will pursue their education in the textile industry.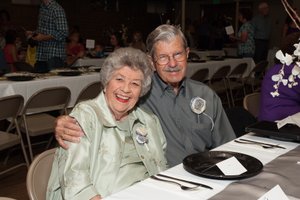 McCandless
Neil and Jill McCandless were married Aug. 16, 1952, and are celebrating their 60th anniversary. Happy 60th anniversary! We love you!
Kaiser and Reed
Scott and Shellye Lang, of Craig, are proud to announce the engagement of their daughter Ashley Kaiser to Austin Reed, of Montrose. Austin is the son of Terry Reed and Brenda Aitken, both of Montrose. The wedding will be Aug. 17, 2013, at River Bottom Park in Montrose.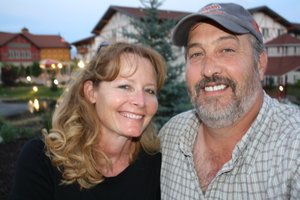 Lowther
Craig residents Frank and Cathy Lowther are pleased to announce their 32nd wedding anniversary. The happy couple was married on Sept. 11, 1981.
McMahon and McCulloch
Carrie McMahon and Stephen McCulloch are pleased to announce that they are engaged to be married. McMahon graduated from Moffat County High School in 2001, and Stephen McCulloch graduated from Galdwin High School. McMahon's parents are Tim and Sherrill McMahon, and McCulloch's parents are Renae and Bryan McCulloch. The couple will be married April 13, 2014, at Lake Powell Resort. They currently reside in Bullhead City, Ariz.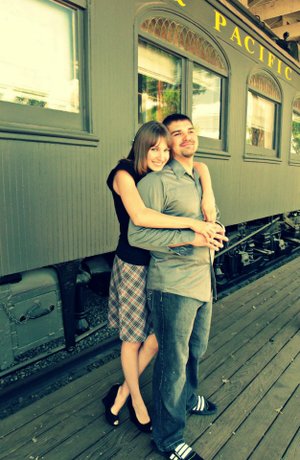 Pietrick and Puhl
Levi David Pietrick proposed to Stephanie Chantae Puhl at her first Rockies game in Denver. His proposal was shown on the scoreboard. The happy couple will be married Oct. 18, 2015, at Dickens Opera House in Longmont. Stephanie is a 2008 Moffat County High School graduate. Her parents are William and (the late) Yvette Puhl, of Craig. She graduated from Colorado Northwestern Community College in 2012 and enrolled in Western Governors University, class of 2014. Stephanie currently works as a teacher for Moffat County School District and front desk receptionist/night auditor for Holiday Inn of Craig. Levi's parents are Dave and Melissa Pietrick, of Craig, and Kay Donley, of Montrose. Levi also is from Craig and graduated from MCHS in 2003. He was in the United States Navy from 2003 to 2008. He's currently a Routt County Radio Technician.